Sku:

BS76F

Vendor: Royal Canin
Royal Canin Dermacomfort Loaf Adult Wet Dog Food Pouches
Tax included.
Royal Canin Dermacomfort Loaf Adult Wet Dog Food Pouches
Royal Canin Dermacomfort is specifically formulated to soothe irritation and promote skin health in dogs prone to sensitive skin.

Allergens in the environment or in food can trigger itchy, red or irritated skin in sensitive dogs, causing scratching which then damages the protective skin barrier.
This premium quality chunks in gravy texture wet dog food is a reduced allergen formula to minimise the risk of triggering any existing food allergies. It is also fortified with nutrients to support and nourish the natural barrier function of the skin including omega 3 and 6 fatty acids such as GLA, EPA and DHA.
Premium quality wet dog food designed for dogs with skin sensitivities
Low allergen formula to reduce the risk of triggering dietary allergies
Omega 3 & 6 fatty acids including GLA, EPA & DHA to nourish the skin
Feeding wet food alongside dry provides variety and boosts water intake for better hydration
Suitable for adult dogs of all breeds and sizes who may be predisposed to skin sensitivities
If skin irritation symptoms persist, we recommend talking to your vet about diagnosis and treatment options, which may include the Royal Canin Veterinary therapeutic diet range.
View full details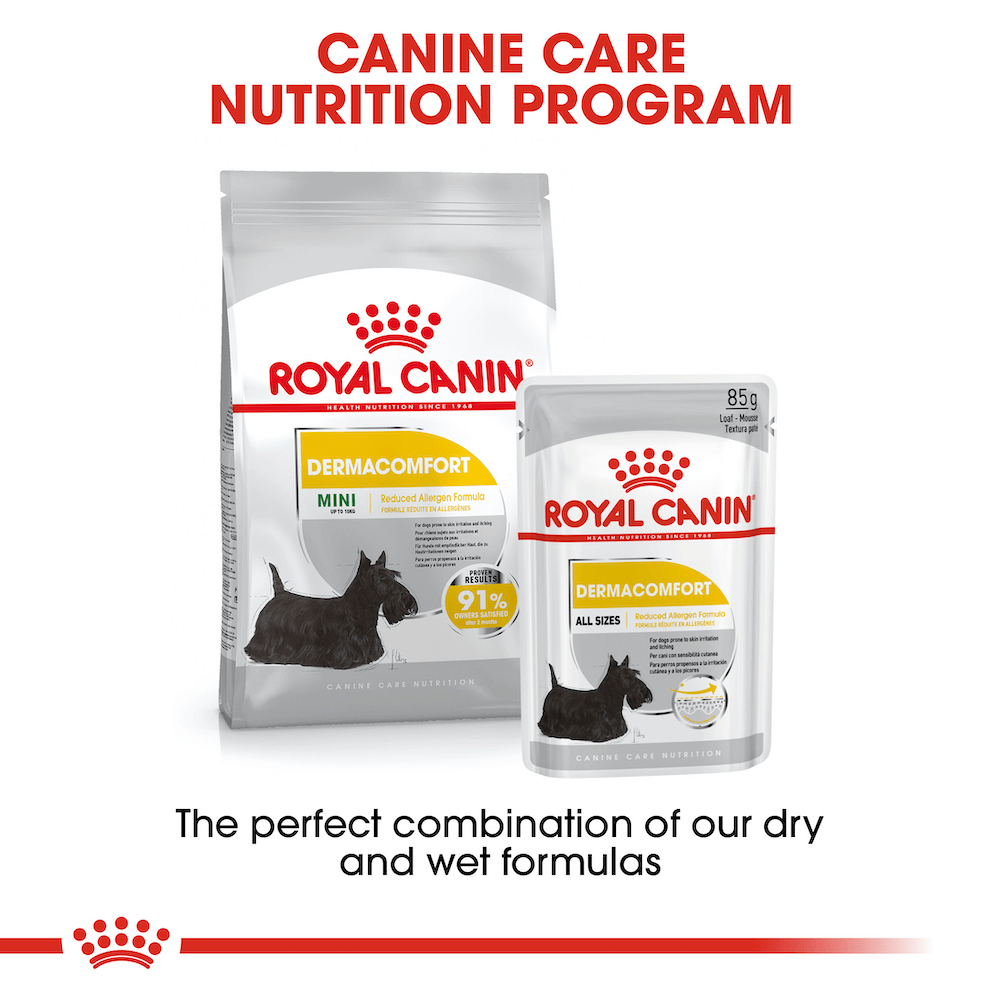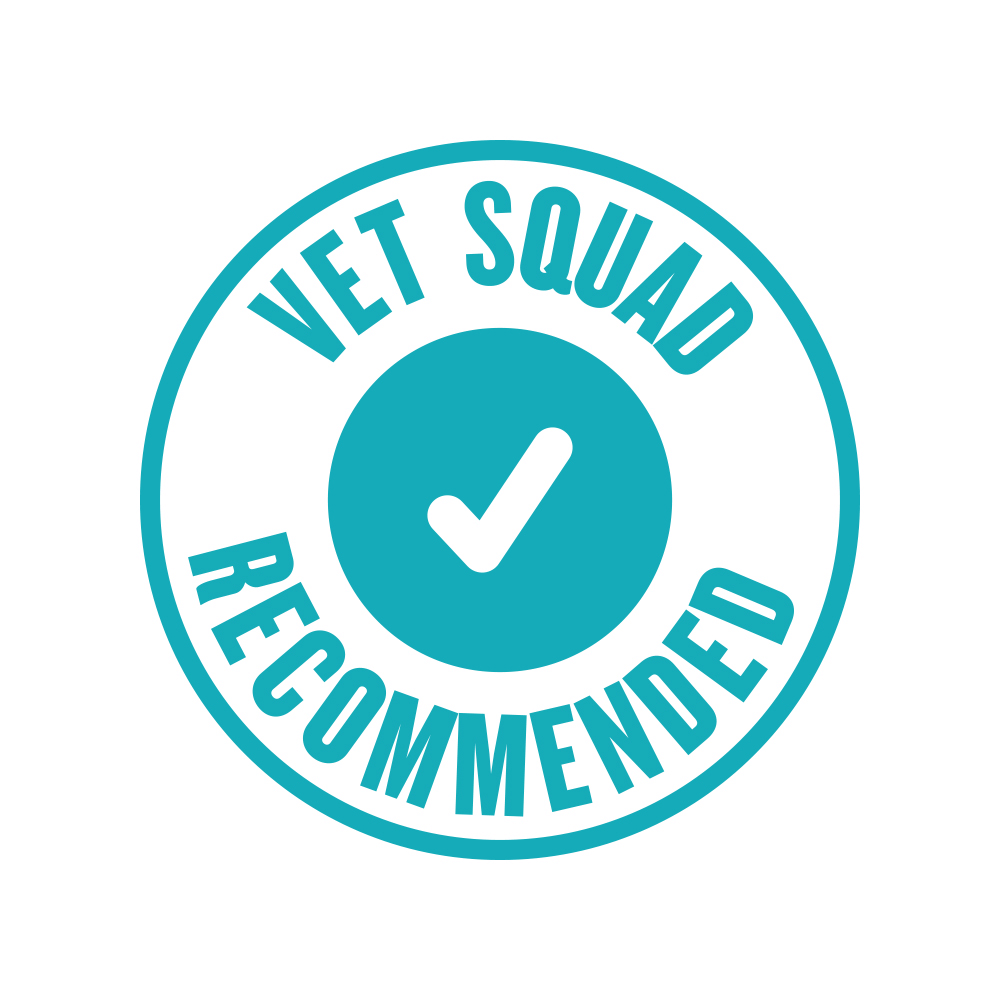 Royal Canin Dermacomfort Loaf Adult Wet Dog Food Pouches
ARE YOU FINALLY READY TO BUY THEM?
Recently viewed products