Sku:

C-PCD100

Vendor: FREEZY PAWS
Freezy Paws Freeze-Dried Chicken Drumstick Raw Treats for Pet Cat Dog 100g
Tax included.
Nutritional Benefits 
Our all-natural Chicken Drumstick is naturally rich in calcium and phosphorous, protecting your pet's joint and bone health. They also offer the best fatty acid content of all animal bones, promoting healthy skin and coat. These crunchy treats are a natural toothbrush for your dog, making those furry kisses much more enjoyable! 
100% Human Grade
Only 1 ingredient, responsibly sourced. 
Freeze-dried retains nutrients and the natural flavour of raw meat
High-protein, all-natural treat 
Bite-sized for easy eating and portion control
Great for reward training and as a nutritional boost to any pet's diet
Naturally hypoallergenic and gentle on the stomach
No preservatives, no fillers, and no artificial flavours/colours
Grain-free, gluten-free, soy-free, corn-free, and guilt-free!
Made in Australia, in small batches. 
Package Size: 
100 g 
Ideal for dogs and cats of all size/breed/age
View full details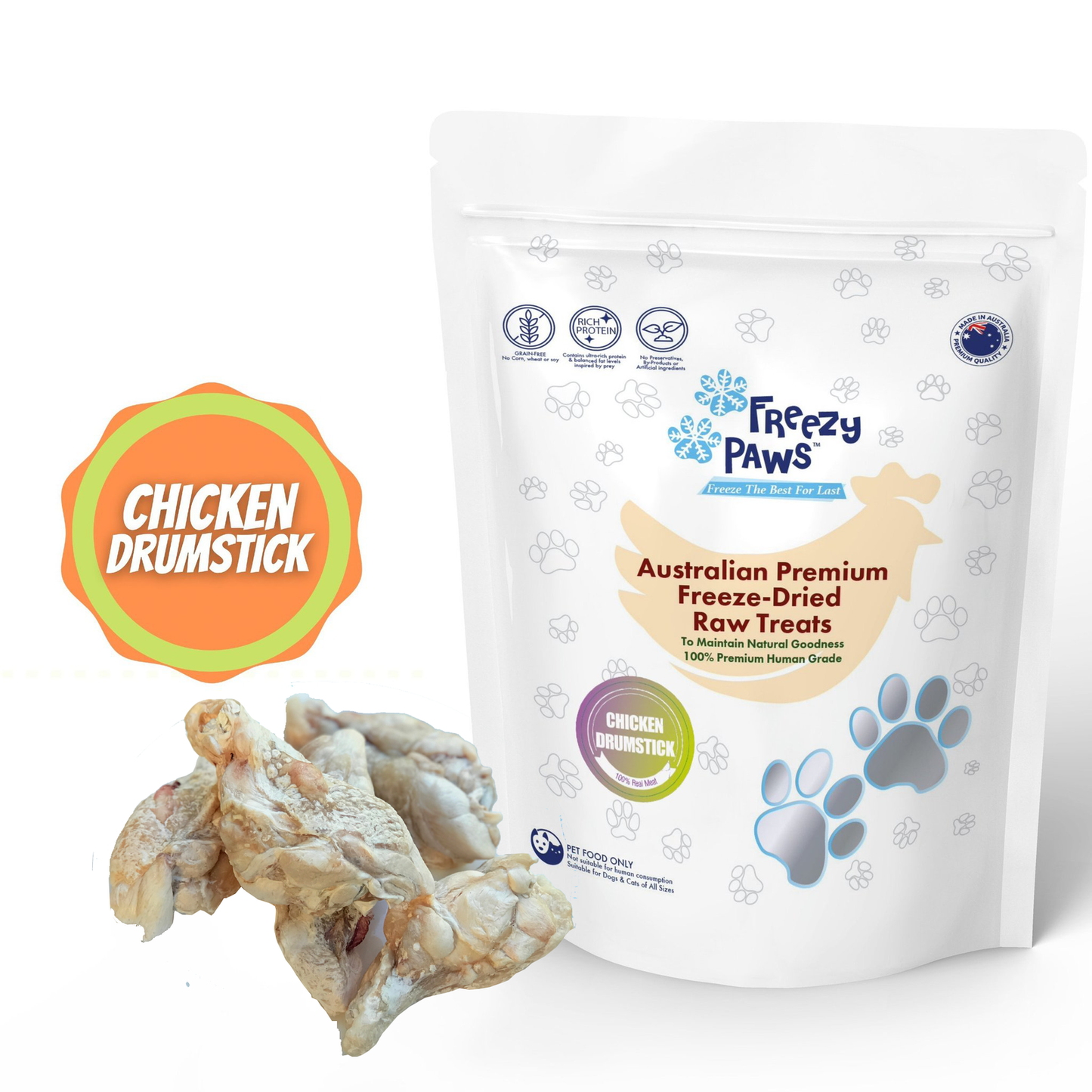 Freezy Paws Freeze-Dried Chicken Drumstick Raw Treats for Pet Cat Dog 100g
ARE YOU FINALLY READY TO BUY THEM?
Recently viewed products