Sku:

C-PSB100

Vendor: FREEZY PAWS
Freezy Paws Premium Human Grade Freeze Dried Salmon Bellies Raw Treats 100g
Tax included.
Nutritional Benefits
Salmon is regarded to be the nutritious food that could prevent the chances of cancer and heart attacks. It has a high content of Omega-3 along with minerals and vitamins. It contains vitamins such as Vitamin A, Vitamin D and Vitamin B and minerals such as calcium, zinc and iron. It also helps strengthens cardiac muscles. The presence of amino acids helps to repair the damage of cardiovascular tissues. It lowers blood pressure, cholesterol and prevents the hardening of walls of arteries. It also lowers the chances of heart problem. Elderly dogs, and those suffering from arthritis, may greatly benefit as well. Salmon can reduce inflammation and joint stiffness. For developing puppies, Salmon has DHA to improve for early brain development.
Only 1 ingredient, responsibly sourced. 

Freeze-dried retains nutrients and the natural flavour of raw meat

High-protein, all-natural treat 

Bite-sized for easy eating and portion control

Great for reward training and as a nutritional boost to any pet's diet

Naturally hypoallergenic and gentle on the stomach

No preservatives, no fillers, and no artificial flavours/colours

Grain-free, gluten-free, soy-free, corn-free, and guilt-free!

Made in Australia, in small batches. 
View full details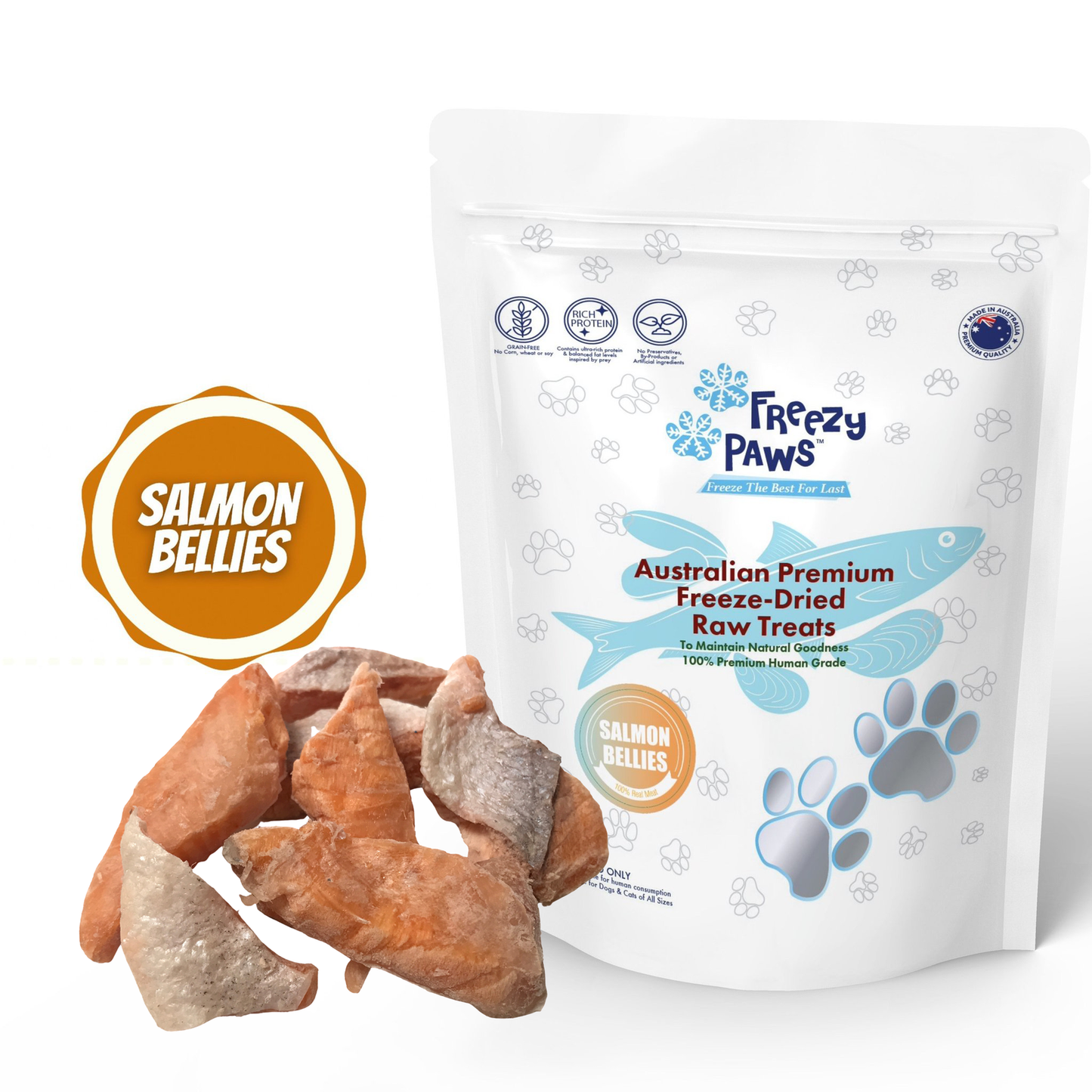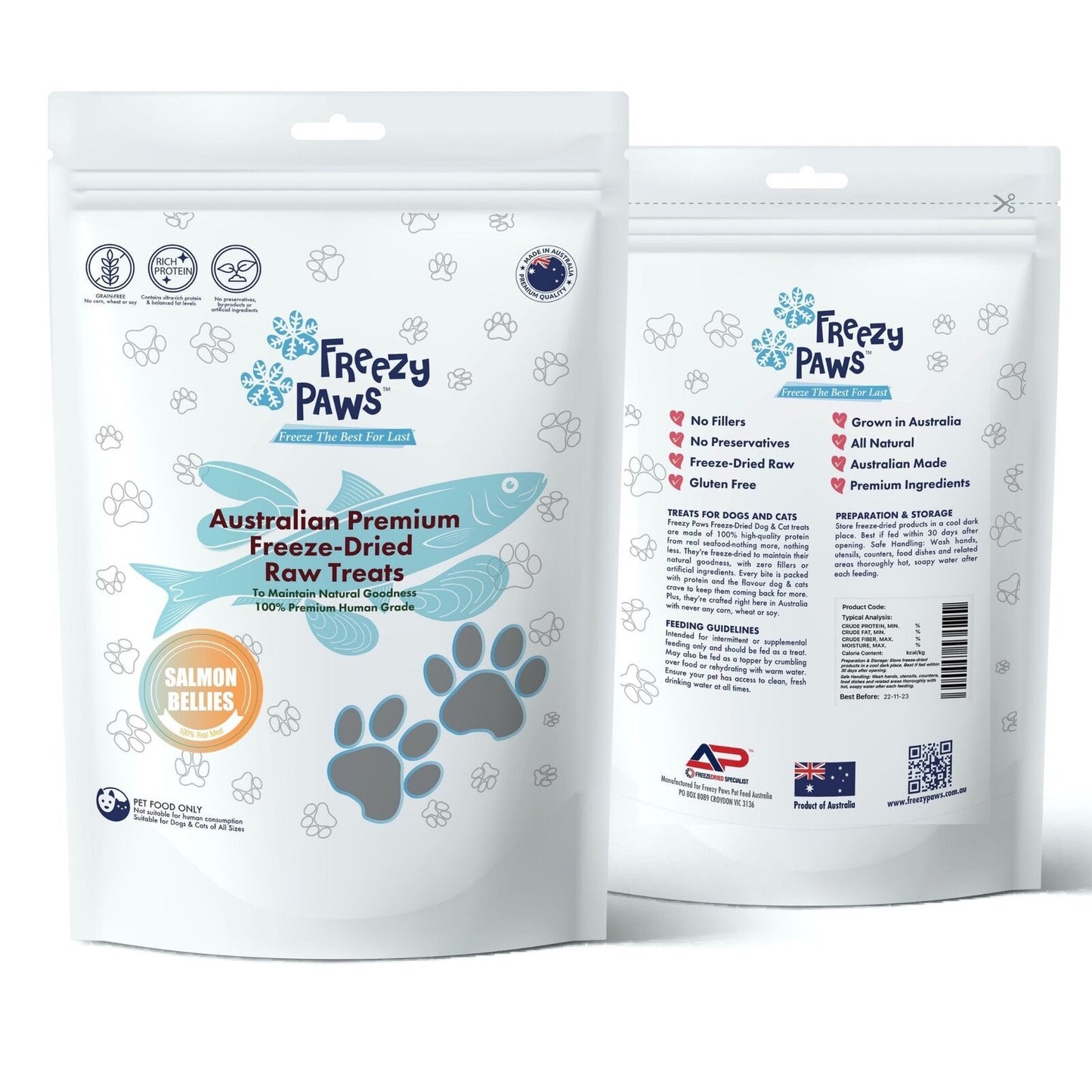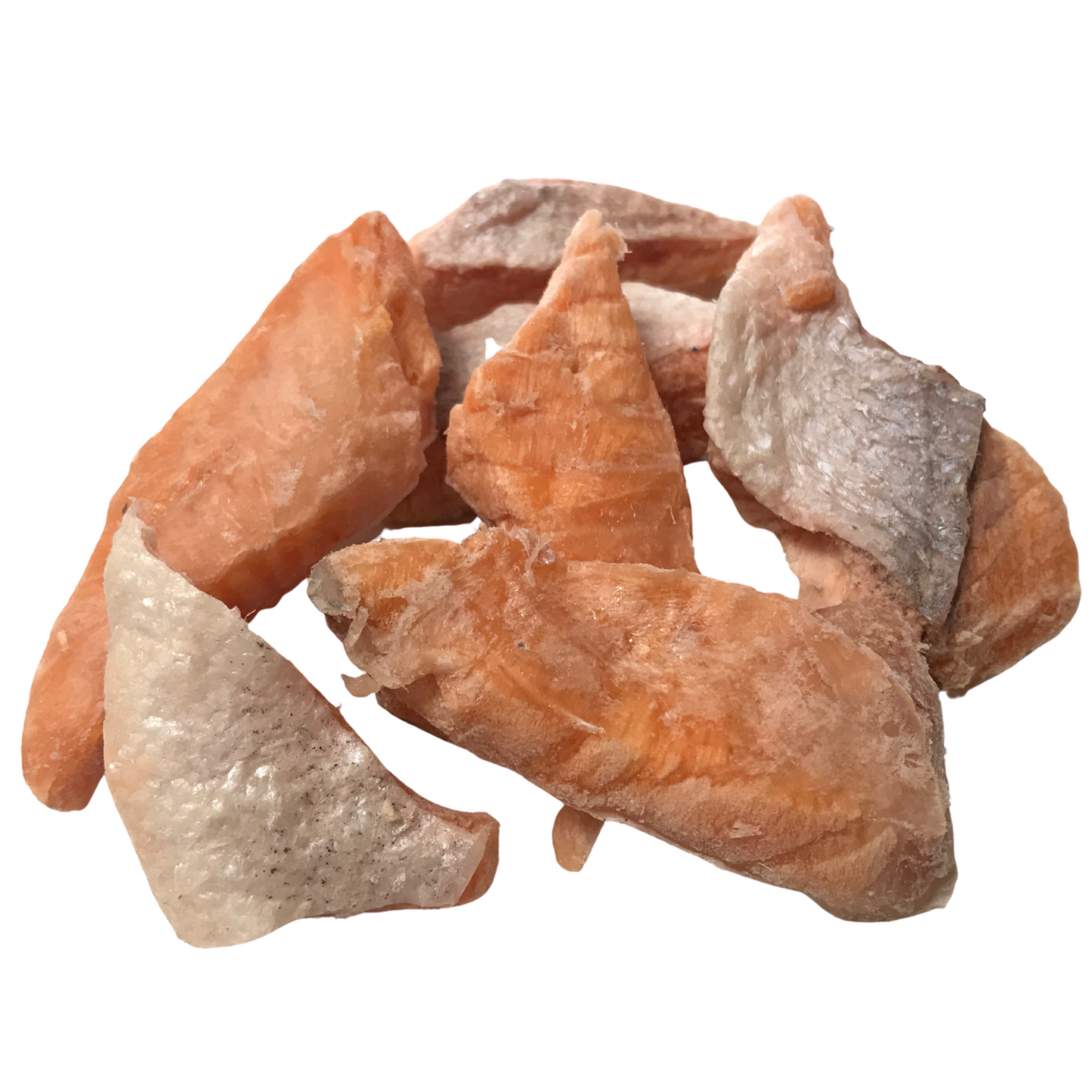 Freezy Paws Premium Human Grade Freeze Dried Salmon Bellies Raw Treats 100g
ARE YOU FINALLY READY TO BUY THEM?
Recently viewed products