heyLove Herbal Dog Detox 480ml
Tax included.
Introducing heyLove Natural Detox
The Ultimate Herbal Dietary Supplement for Dogs and Cats
Unlock the Key to Optimal Health and Immune Support with heyLove Natural Detox, a carefully crafted herbal formula designed to decrease toxins and strengthen your beloved pet's immune system. With its powerful detoxifying properties, this supplement promotes a shiny and healthy coat, improves overall bodily function, and enhances behavior for a happier, healthier companion.
Enhanced Immune Support and Toxin Elimination
Our herbal dietary supplement is specially formulated to aid in the elimination of toxins, enabling your pet's immune system to flourish. By ridding the body of accumulated toxins, heyLove Natural Detox facilitates cell regeneration, shortens treatment times, and promotes a stronger defense against diseases.
Revitalized Vital Organs
Detoxification is crucial for maintaining optimal organ function. Our supplement targets vital organs, such as the liver and kidneys, to promote their efficient detoxification processes. The liver, the body's primary digestive organ, plays a key role in transforming toxins to facilitate elimination. Meanwhile, the kidneys filter toxins from the blood, eliminating them through urine. By supporting these essential organs, heyLove Natural Detox ensures your pet's body functions at its best.
Protection Against Toxin Overload
As our pets live in close proximity to the ground, they are exposed to toxins at levels up to 20 times greater than humans. With increasing industrialisation, pollution, and human activities, the risk of toxin overload in your pet's vital organs, including the brain and nervous system, becomes a real concern. heyLove Natural Detox acts as a shield against these harmful substances, bolstering disease resistance and safeguarding your pet's overall well-being.
Powerful, Carefully Selected Ingredients
Our herbal formula combines the finest ingredients, each chosen for its detoxifying properties. Lentil, Horsetail, Watercress, Rhubarb, Burdock, Flaxseed, Dandelion, Milk Thistle, Soapwort, Elm, and Milk Vetch work synergistically to promote optimal detoxification and support your pet's health naturally.
Experience the Transformation
Join countless pet owners who have witnessed the remarkable benefits of heyLove Natural Detox. Give your furry friend the gift of holistic health and well-being. Order now and witness the positive changes unfold before your eyes.
*Important Note: The information provided is based on the given details about the product. It's always recommended to consult with a veterinarian for specific advice related to your pet's health and dietary needs.
View full details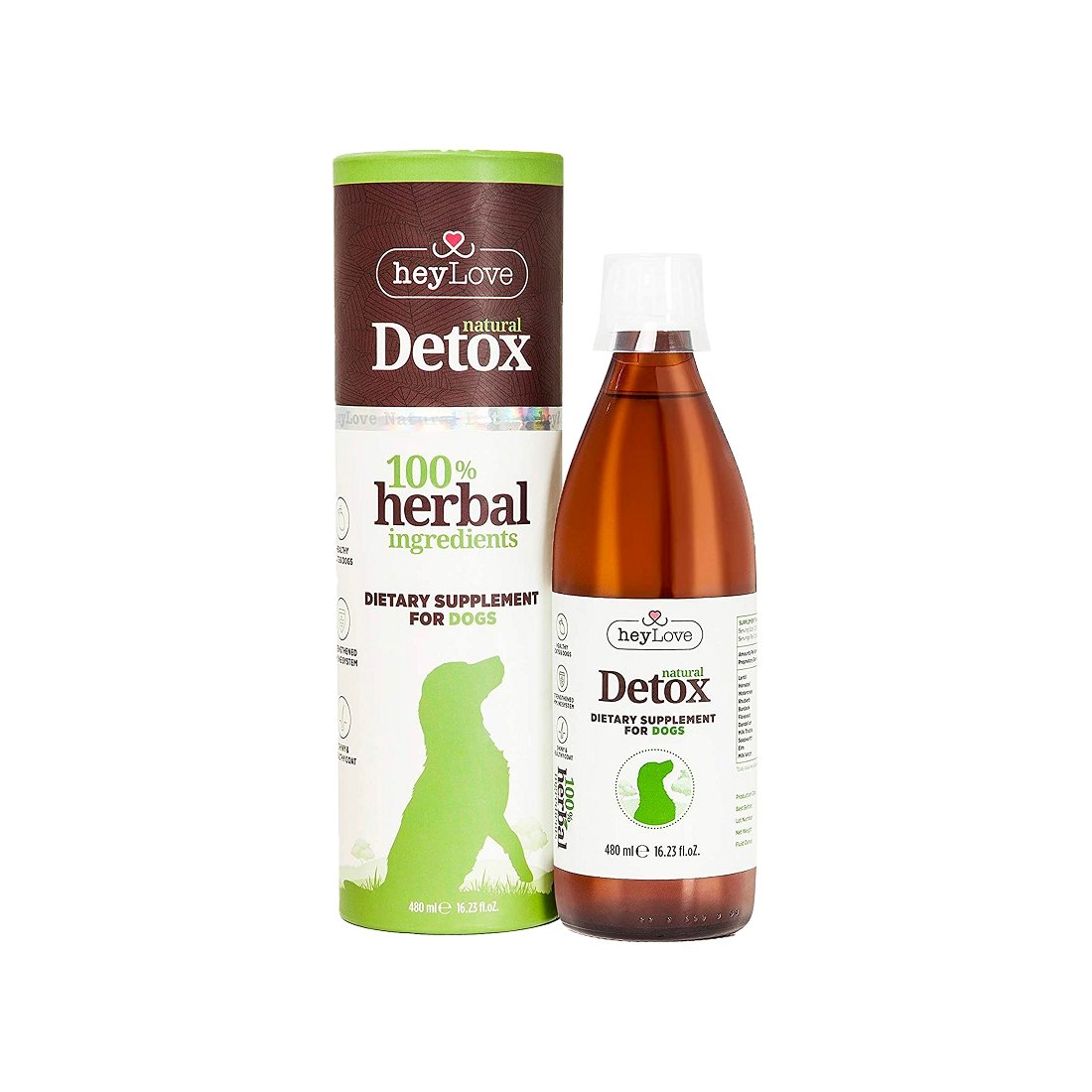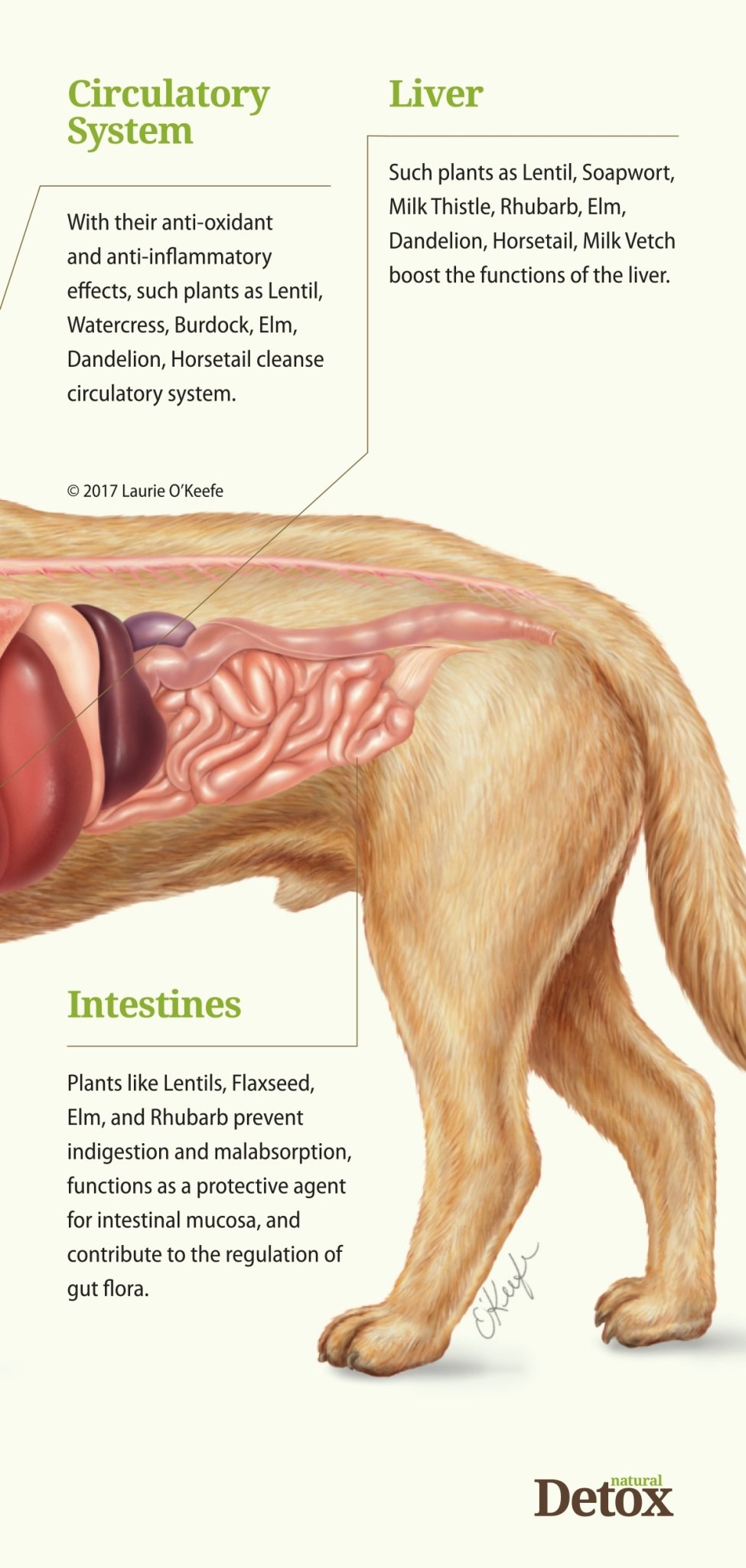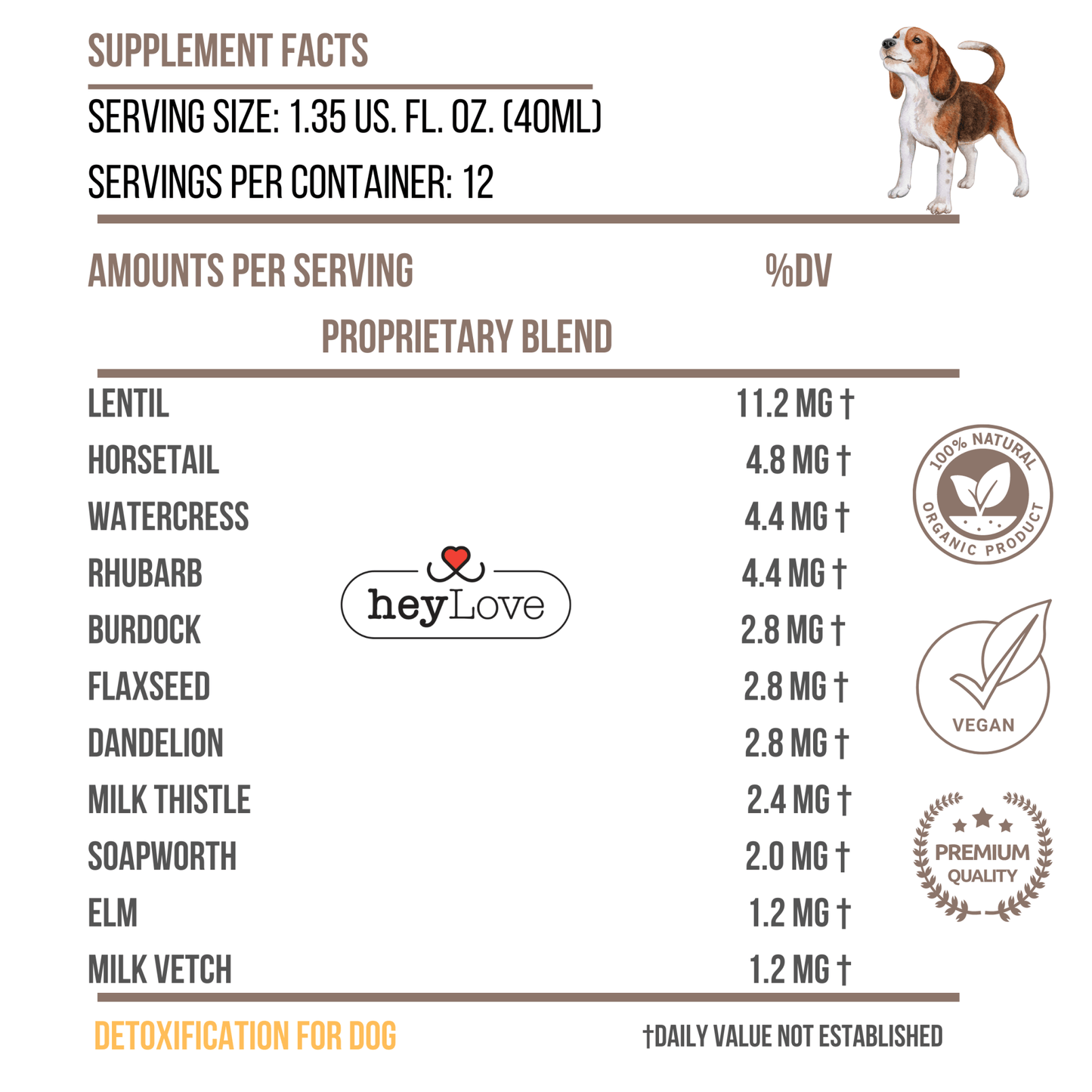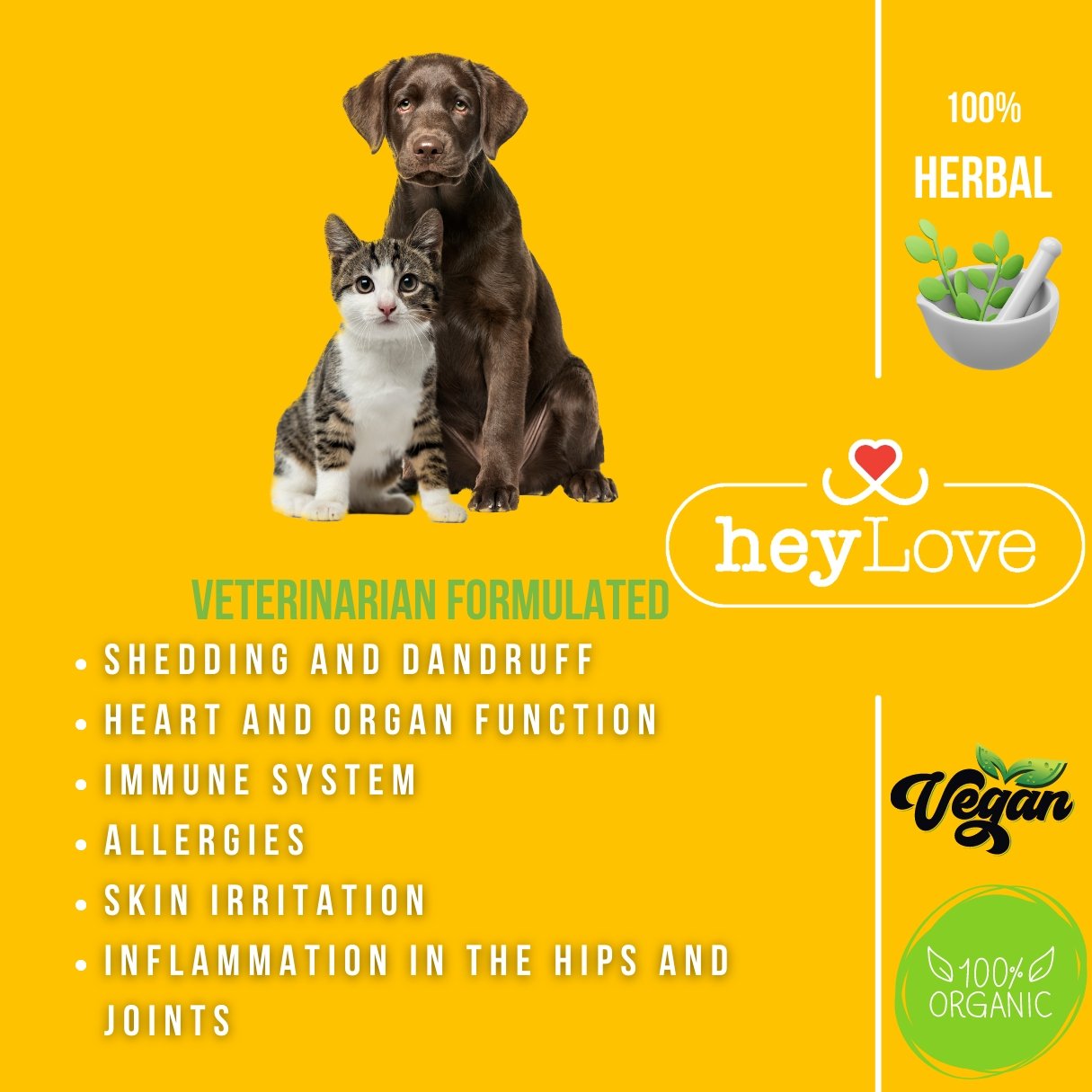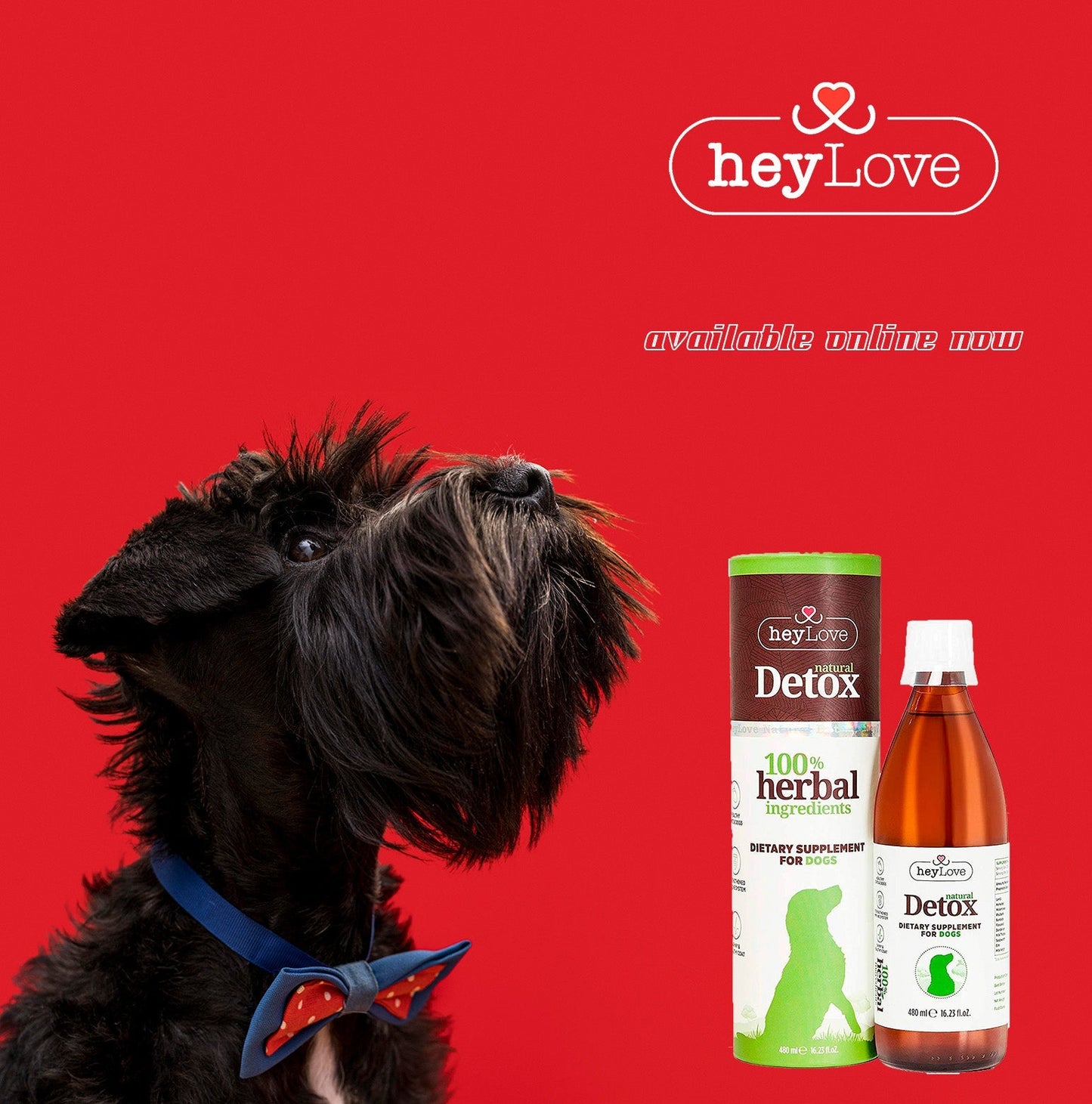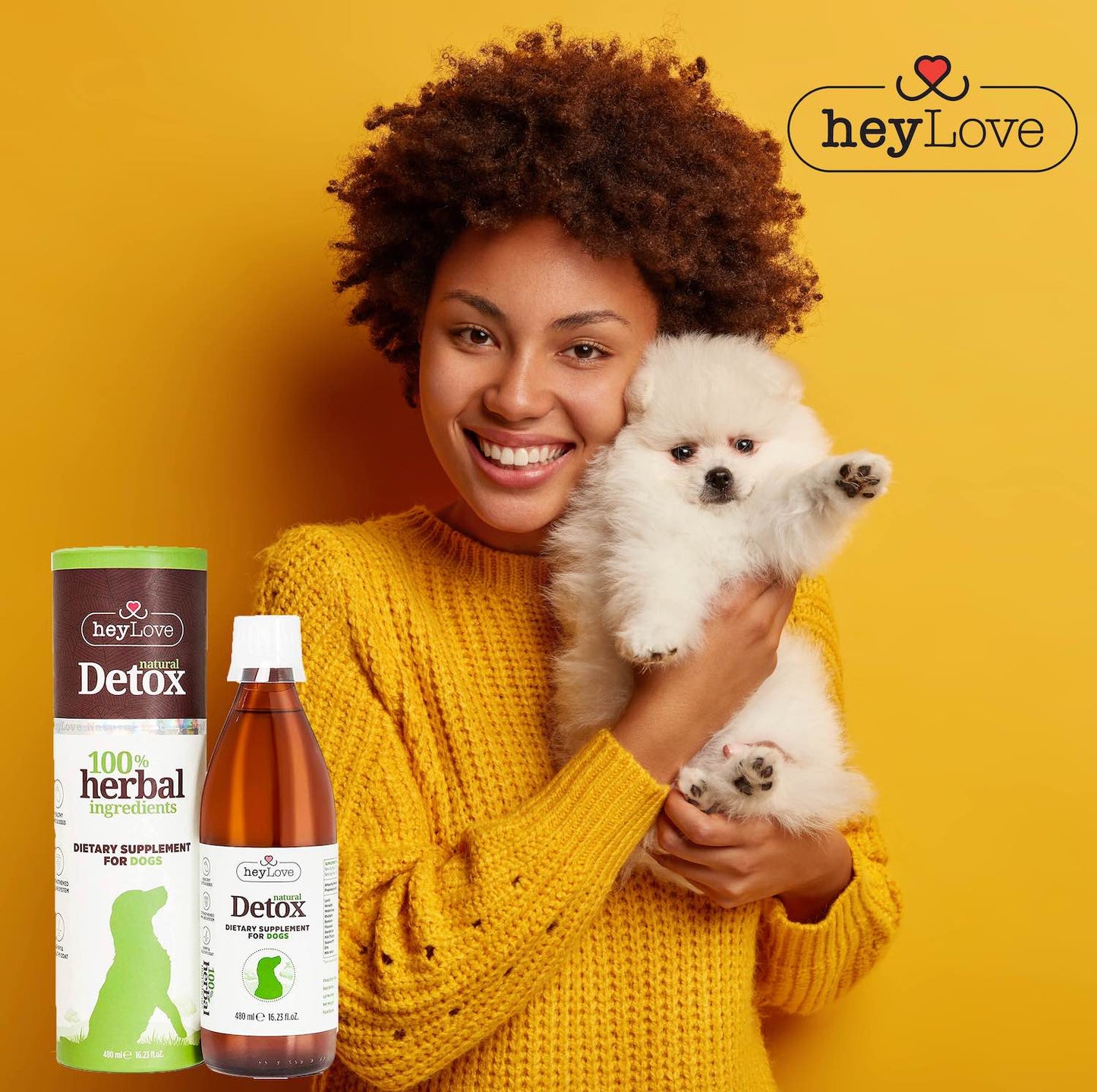 heyLove Herbal Dog Detox 480ml
ARE YOU FINALLY READY TO BUY THEM?
Recently viewed products