Sku:

OD21ADS001

Vendor: Okey Doggy
OKEY DOGGY Antibacterial and Deodorant Spray For Cats & Dogs 300ml
Tax included.
Specifically designed natural formulation containing both probiotics and prebiotics to support the entire body, with a special focus on improving digestive health and healthy skin and coat.
Preventing Wound Infection
Killing 99% of the germs to keep the wound from infection and help skin regeneration.

Unique Formula
Special food grade, rinse and alcohol free formulation for cats.

Odour remover
Keeping pets and environment a light, fresh and calming scent.

Key Benefits
100% food grade formulation proven by Australian veterinarians.
100% safe for pets and humans with light, fresh and calming scent.
Prevent wound infection and helps skin regeneration.
Alcohol free and zero irritation.
Kills 99% of germs.
No rinse required.
Why is Food Grade necessary for No-rinse spray products?
No-rinse products are easy to use, but over time the chemicals residuals on the coat and skin will still negatively impact our pets' health and wellbeing in the long run, especially for cats who love licking their fur. To offer the best protection to our fur friends, we introduced the first food-grade edible no rinse spray product on the market. Compared to other lickable products, our product is defined as food grade - 100% safe, it can be safely used on our furry friends with zero long term harm, while also performing antibacterial and deodorant functions..
Ingredients
Purified water, aleo vera, hypochlorous acid, natural flavour.
Direction for use
This product can be safely used directly on your pet. Shake well before each use.Spray liberally on pet-affected area, no rinse required. Air dry or wipe hair with a dry cloth.
Storage
Room temperature, avoid direct sunlight.
View full details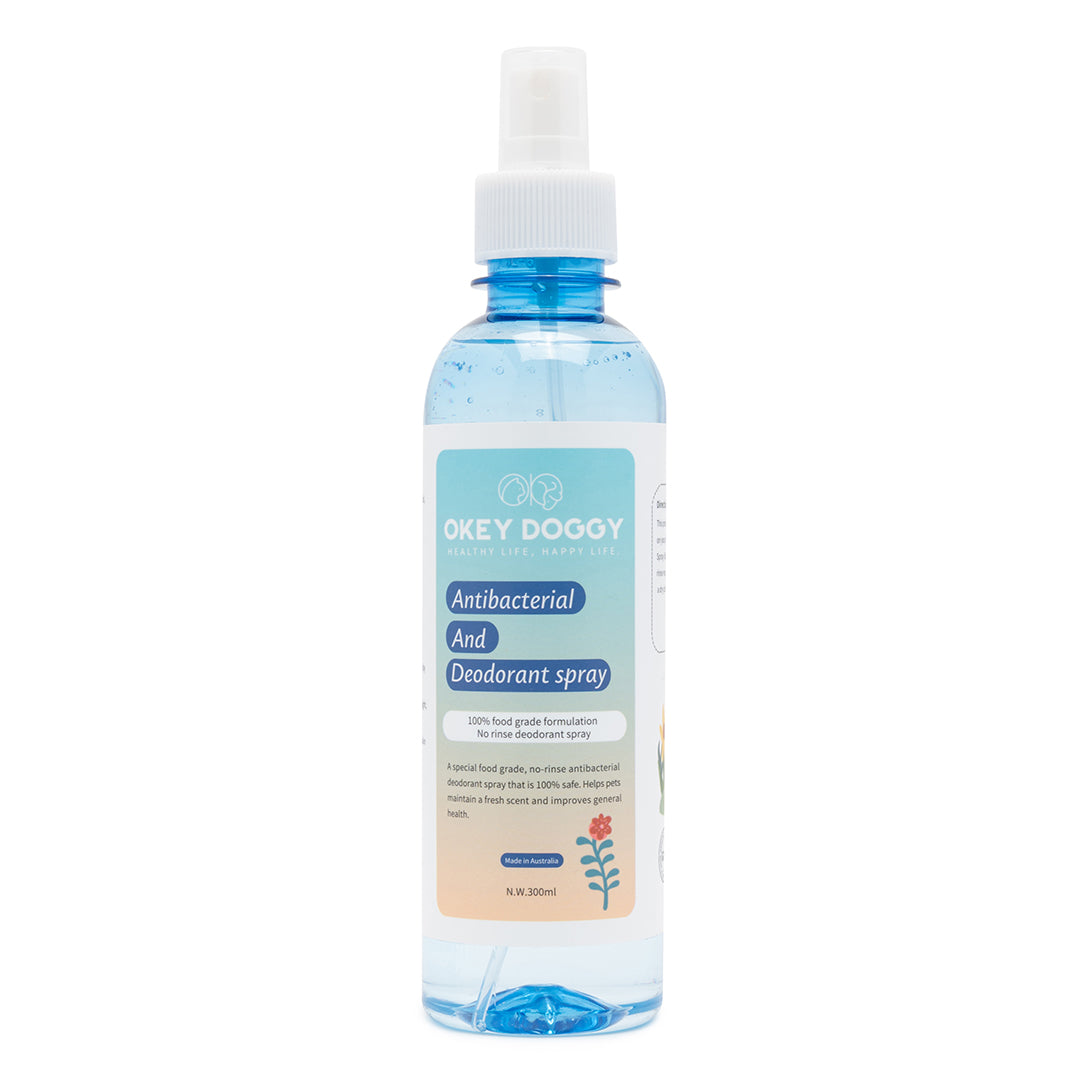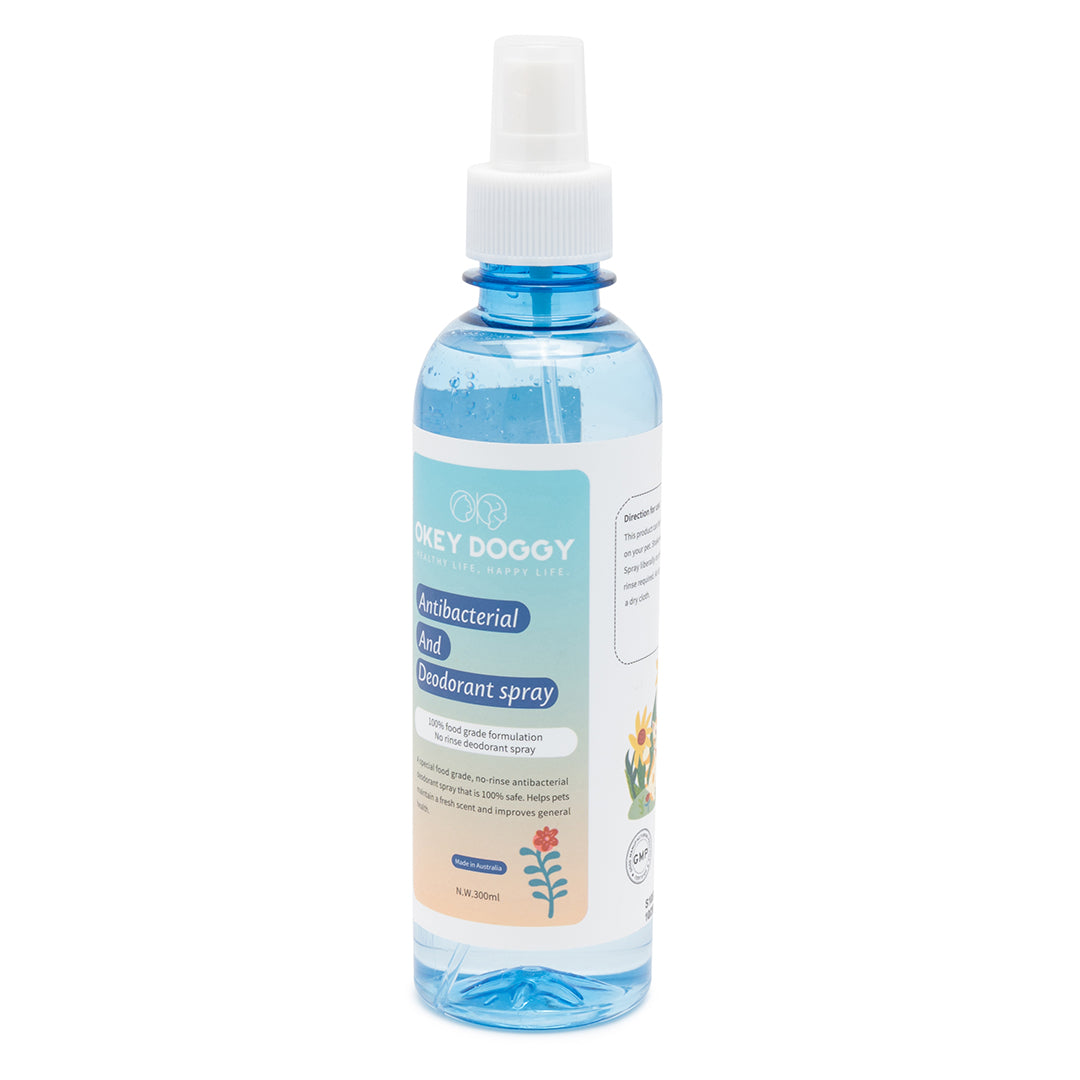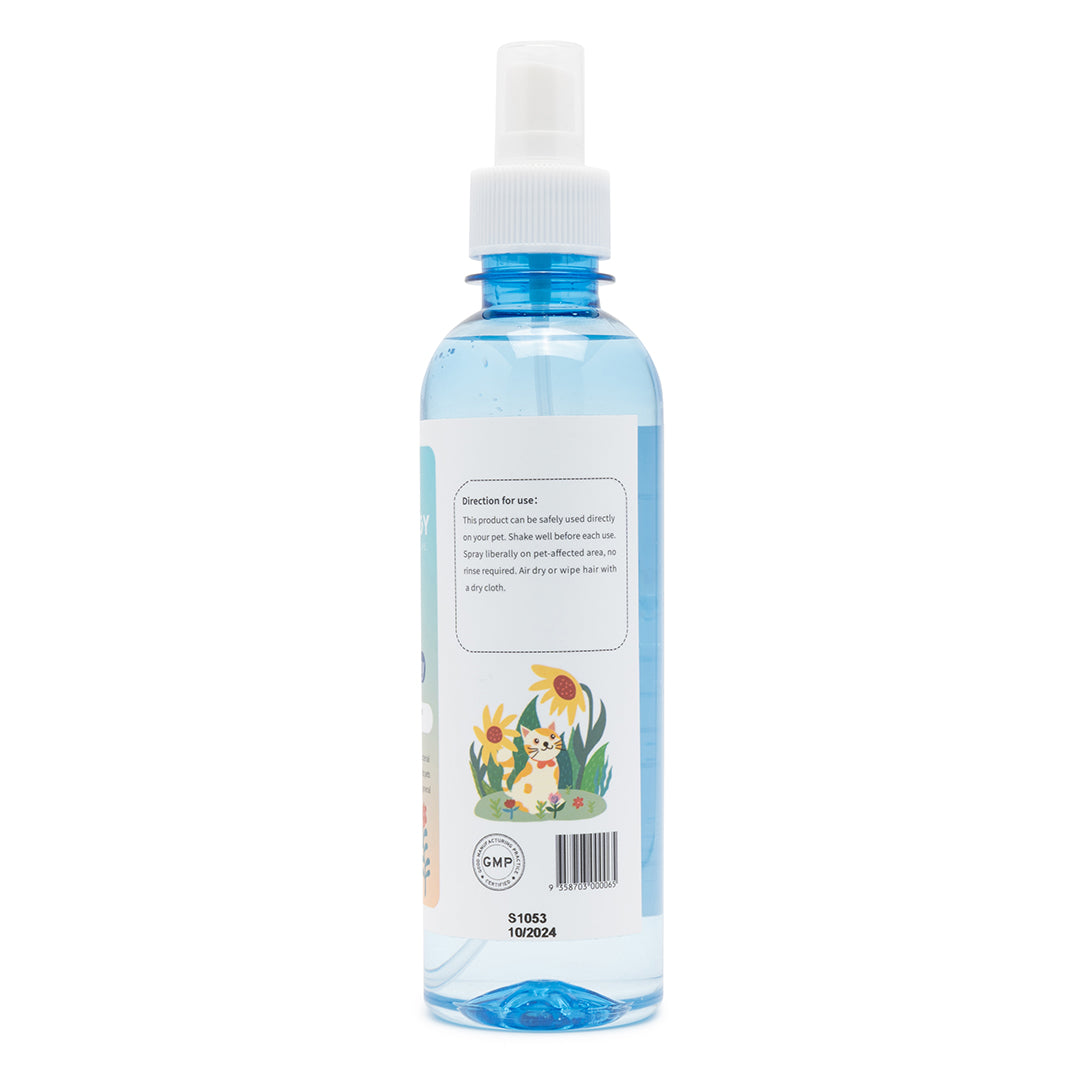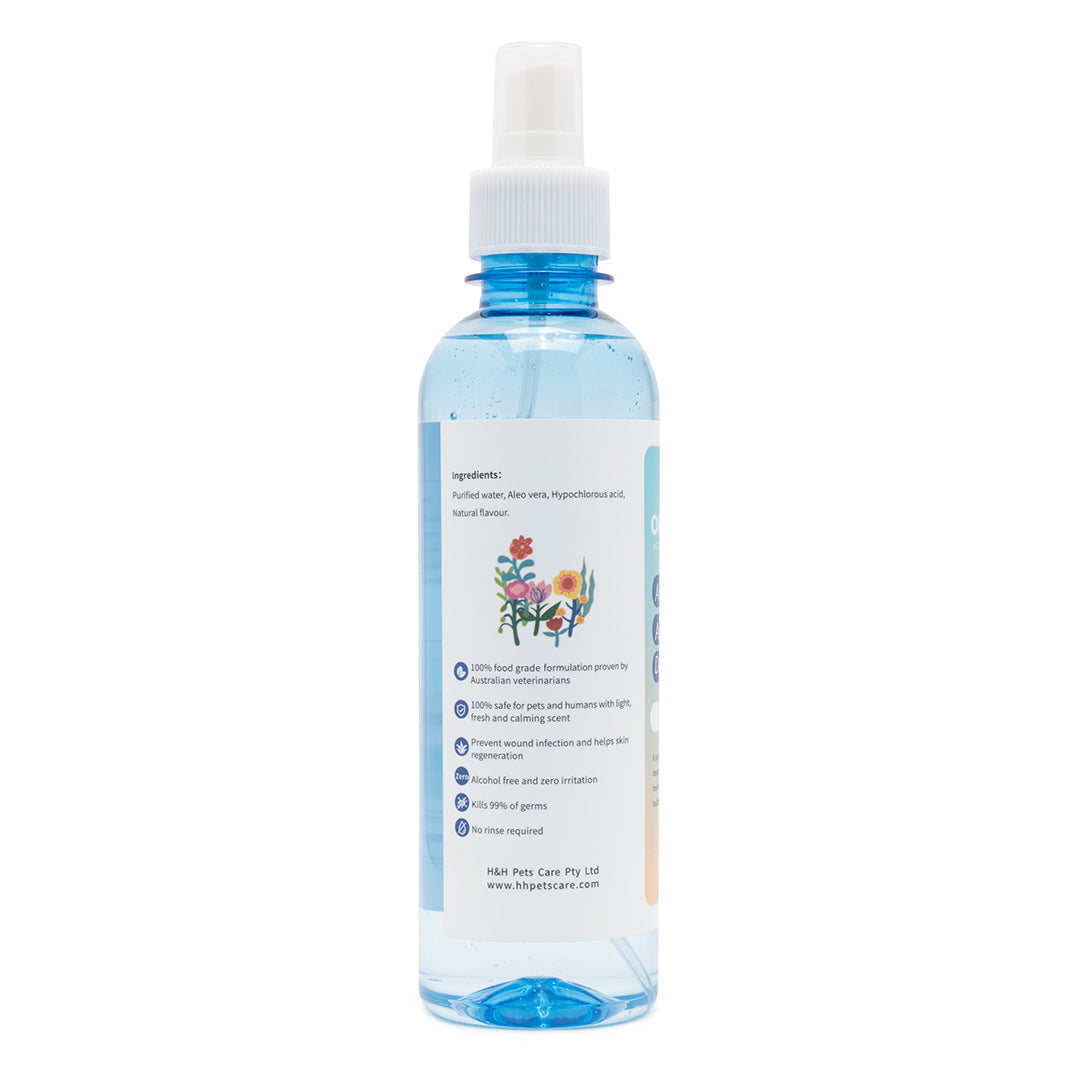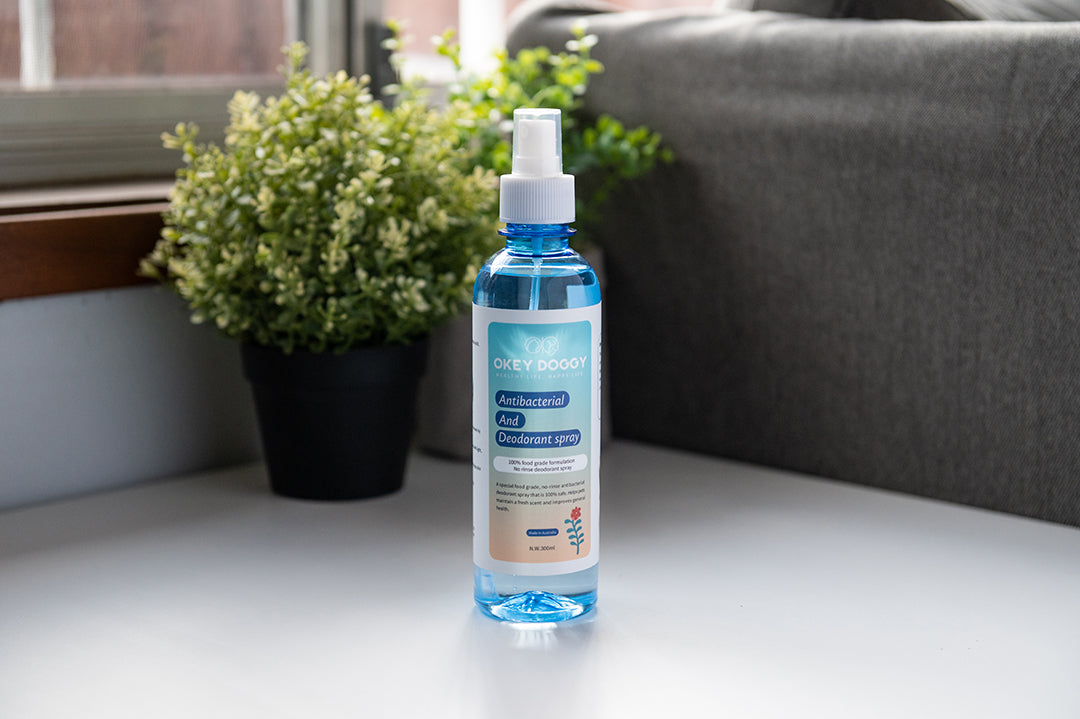 OKEY DOGGY Antibacterial and Deodorant Spray For Cats & Dogs 300ml
ARE YOU FINALLY READY TO BUY THEM?
Recently viewed products