Sku:

W23753

Vendor: PETIO
Petio Flea and Mite Remover Spray for Dog 200ml
Tax included.
Feature:
Aerosol type

Last for 1 month with one use

Knock down all fleas/mite eggs, pupa

Can be used for body and bed

Quasi drug for veterinary use
Package Include:
Petio Flea and Mite Remover Spray for Dog 200ml x 1
Petio Flea and Mite Remover Spray can total removal from pet's body to bedding and other environments. Since it is an aerosol type, it is sprayed evenly. The effect lasts about one month with one use.
General Caution: Do not use this product for anything other than a dog bed or dogs. Warnings for users: Wear rubber gloves, etc. Wash thoroughly with soap after applying the chemical to your hand or skin or after use. Consult a physician if you are experiencing abnormalities such as rashes, itches, etc. The active ingredient of this product will remain on the sprayed dog's coat and bed for a long time, so be careful to protect the usage and dosage. Caution for Dogs: Please do not use for dogs under 5 months, dogs less than 4.4 lbs (2 kg), pregnancy and nursing, dogs with allergies, dogs with injuries, or dogs with physical condition. Side effects: Stop using if skin irritation, rash, allergy symptoms, etc., within a few days after spraying, and immediately consult a veterinarian
Specification
Size: 8×6.5×19.5cm
Weight: 0.175kg
Ingredients: phenothrin, dl · d – T – 80 – allethrin, pyriproxyfen
View full details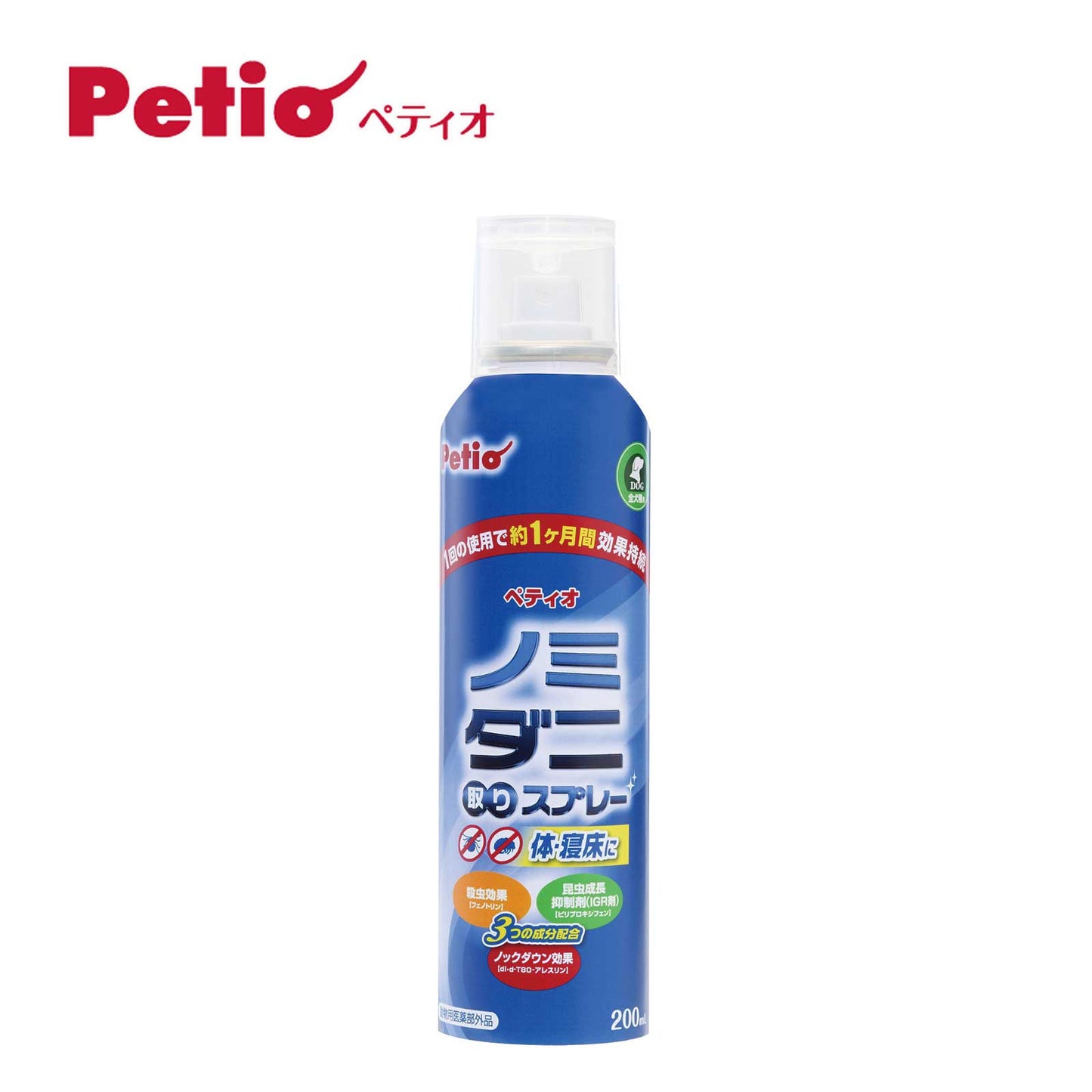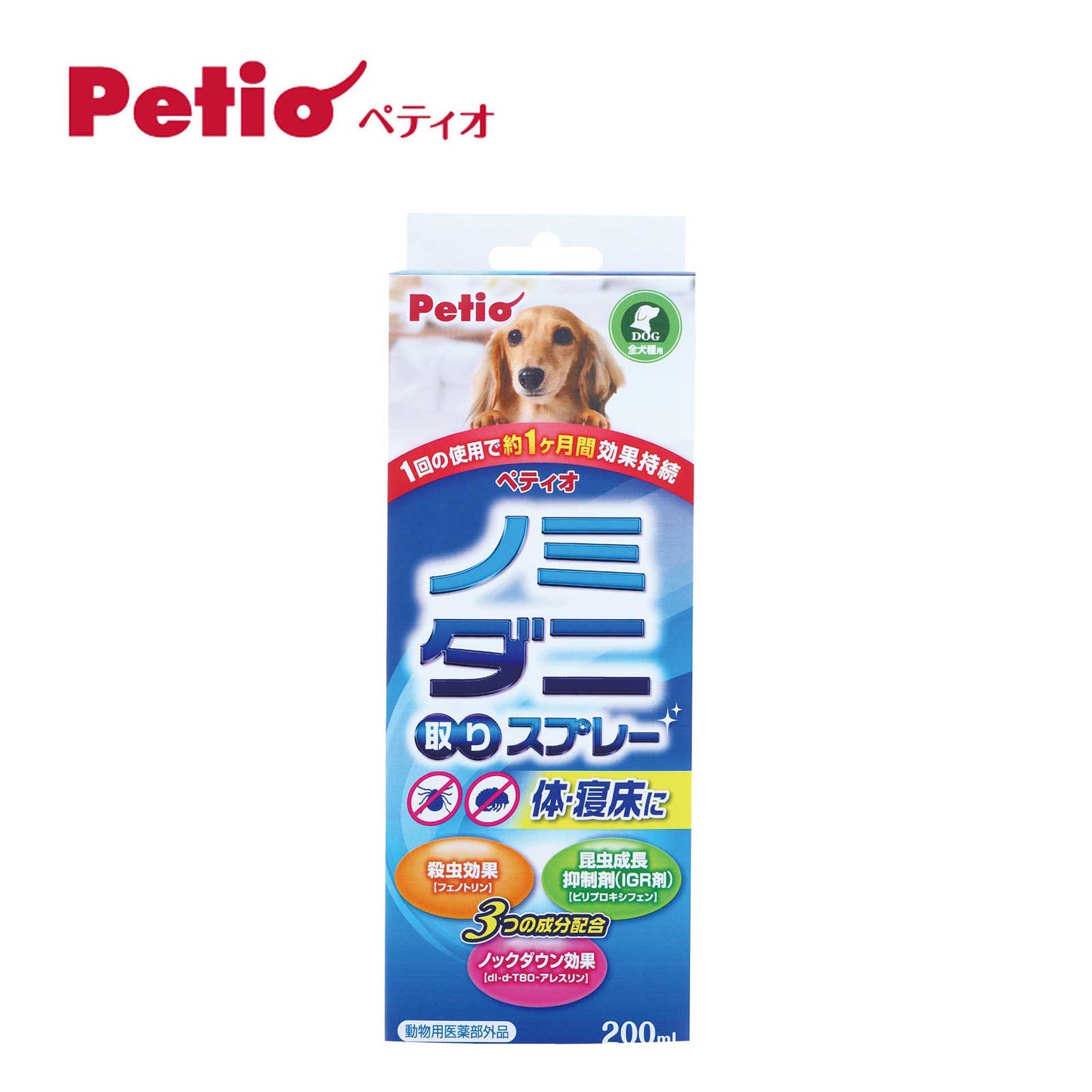 Petio Flea and Mite Remover Spray for Dog 200ml
ARE YOU FINALLY READY TO BUY THEM?
Recently viewed products