Sku:

PETBY03

Vendor: PetsBuddy
PetsBuddy® GoatsMilk Formulated Puppy Replacement 210g
Tax included.
In Australia, many dairy farms are situated between latitude 35 and 40 South. This region is recognized as the 'Golden Belt of Milk'. All cattle here are free ranged and fed by fresh grazing, which keeps every drop of raw milk free from hazardous chemicals.The goat milk we use is from these pure,  non-polluted farms and transported to our manufacturer within the shortest time to ensure freshness.Our production processes adhere to strict standards in order to guarantee the quality of every drop of milk and lock in as much mutrition as possible. Backed up by various animal nutrition studies and data, we have created a premium nutrition supplement for your pets.
This professional formula, with bovine colostrum enriched with immunoglobulins, can activate the immune system of puppies. Enriched with multivitamins, minerals and essential fatty acids, it is able to provide nutriton for fast growth. This formula protects puppies'sensitive gut through strictly adjusting the level of lactose to resemble dog's milk.
Carton Size:12 units/carton
View full details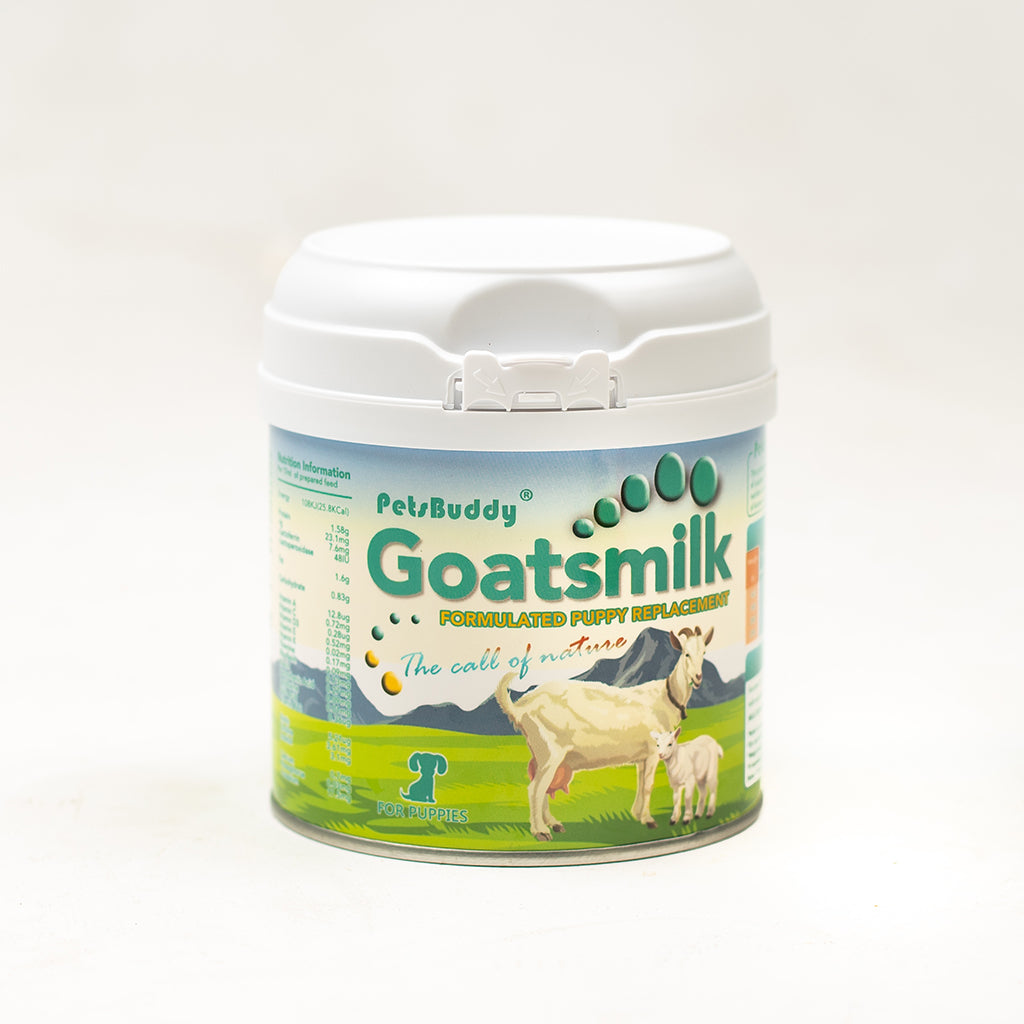 PetsBuddy® GoatsMilk Formulated Puppy Replacement 210g
ARE YOU FINALLY READY TO BUY THEM?
Recently viewed products